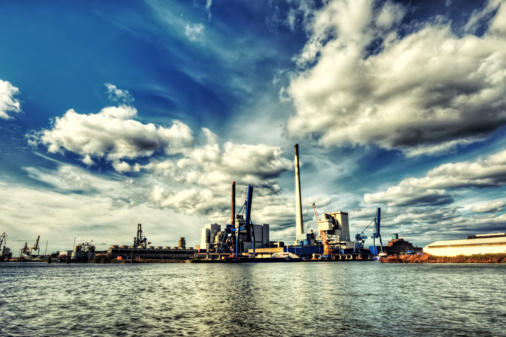 Both because of the cliché of African poverty and because of higher-economic profile countries such as China or Brazil, uninformed readers may believe that Africa's growth is sluggish, or even dormant. Nothing could be further from the truth, with some African countries posting growth rates neighboring 10%, far beyond the champions of Asia or Latin America. In fact, even when factoring in the sluggish or war-ridden areas of the continent, Sub-Saharan Africa is the fastest developing area in the world. Some of this growth is due to post-conflict reconstruction, some due to renewed political governance. But with the vastest natural resources in a ever-hungrier world, the road is open for Africa to maintain its steady growth and attract increasing attention from foreign investors. Economic expert Krispinana Shirima Krispinana
explains
(1):
"Although concerns exist regarding the negative effects of foreign capital inflows, including Foreign Direct Investment (FDI) and portfolio equity and debt flows, a variety of empirical studies have demonstrated that the inflows stimulate economic growth with the transfer of new technologies and innovations, human capital formation, and integration in global markets."
With wanting areas of development, and stabilized conditions foreign investors will be the key to unlocking projects. The Ethiopian Herald
reports the effectiveness of foreign funds investment
(2): "
Ethiopia has continued becoming investors' choice. It is attracting more Foreign Direct Investment (FDI) from time to time. Particularly, textile and garment manufacturing industries, as the sectors are labour intensive, they create millions of job opportunities, and help transfer technology
." Even with the period of peace and stability, little or nothing will happen without FDIs, due to lack of available native funds from the African private sector. A playground is a necessary condition to play, but not sufficient to launch the game.
Business day
highlighted this dilemma
(3) in its February 2017 analysis : "
Between 2010-2016, Africa recorded $22.7billion in private equity transactions, reports the Financial Times (FT), representing only about 1% of global PE investments despite a contribution of roughly 3% to global GDP. Furthermore, the majority of the transaction capital came from a few big investment firms targeting a limited number of deals.
" This entails that a vast majority of investments are injected by the public sector, with often reduced efficiency, exposure to graft and dependence upon international aid.
Africa has succeeded in turning its difficulties into opportunities. With less than half the continent electrified, save Northern Africa, lack of access to reliable power has plagued economic development for years. Today, numerous projects are coming out of the ground with off-grid powering solutions. Expansion of water networks or transportation networks, which suffer years of belated maintenance, is currently picking up. "
A doubling of Ethiopia's road network in two decades, has allowed more farmers to bring their produce to market
", the Overseas development Institute
published in a recent report
(4), stressing the impact on the general economy of the country "
On average, Ethiopia's economy is growing at 10% a year and it is expected to double within the next seven years. This means that by 2025, it will have grown to a middle-income nation. This is as reported by World Bank.
" In fact, off-grid power solutions are on the rise in Europe also, where households seek to take part in environmental progress by producing their own power; so, Africa may prove to be the test lab and launching pad of the nascent technology, which Europe will then absorb with its high purchasing power.
Moreover, an increasing number of reforming and corruption-fighting leaders are at work in Africa and getting traction, according to many experts. Patrick Couzinet, director of Veolia Water Technology for Africa, gives great importance to the link between governance and economic perspectives: "
In terms of development, economics and politics are one. And we are at the beginning of a new phase of stability, development and growth, with projects ready for every industry to strive on; from communications to transport, and from energy to tourism
". Throughout African 20
th
century, there has been many examples of development eras snapped short by revolts and instability sparked off by one political group. And when stability was assured, it has often been the silver lining of locked political interests, with a high cost to economic development. The political layer within countries often has more nuisance power than added value: it is difficult for the political establishment to develop by itself, but it can hamper development by itself. According to Patrick Couzinet, this threat is slowly drifting away from Africa, through reforms and structuration.
If anything is to confirm that the African continent is sizzling, it is the increase in foreign investments from China and from Western countries. Several post-crisis reconstruction phases are currently in progress, which yield high growth rates, just as the post-war reconstruction efforts pushed Germany and Japan to the top of the world's economic ranking. And because the project under way are basic infrastructural equipment, it is very likely that it will bear further economic growth. There will therefore be many business opportunities for British and European businesses, due to Africa's need for technological transfer.
(1) http://allafrica.com/stories/201702150099.html
(2) http://allafrica.com/stories/201702180276.html
(3) https://www.businessdayonline.com/corporate-data-access-africa-sparking-private-sector-investment-greater-transparency/
(4) https://www.africanexponent.com/post/the-6-fastest-growing-economies-in-africa-36

image.png (1.02 KB)