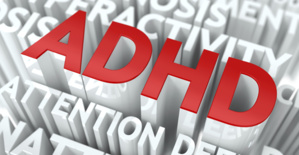 The Neos Therapeutics, Inc. has "extended" the release of the "product candidates" who were involved in the "development for the treatment of attention deficit hyperactivity disorder" in short ADHD. The announcement presented "new data" during the 62
nd
annual gathering of the American Academy of Child and Adolescent Psychiatry that took place in Texas.
Two results were brought forward wherein "clinical trials" of "Company's methylphenidate (MPH) XR" in the form "orally disintegrating tablet" were "presented". Moreover, the third phase of the study incorporates "treatment with Cotempla XR-ODT", whereby the results demonstrated "a statistically significant improvement in ADHD symptom control" in comparison to the "placebo across the classroom day" among the children suffering from ADHD.
The Ann Childress from the "University of Nevada School of Medicine" who is also the president of the "Center for Psychiatry and Behavioral Medicine" situated at Nevada, Las Vegas, said:
"ADHD is a condition that causes significant distress for patients and caregivers. Although there are a number of effective extended-release medications currently on the market, most formulations consist of tablets or capsules that must be swallowed whole. Some capsules can be opened and sprinkled on certain foods, but must be ingested immediately without chewing. Cotempla XR-ODT disintegrates in the mouth without water and the PK and efficacy studies demonstrate a profile that is consistent with once-daily dosing."
While, the C.E.O and the President of Neos Therapeutics, Vipin K. Garg, Ph.D. remarked:
"An extended release orally disintegrating tablet therapy, if approved, could provide patients the combination of two key drug delivery attributes - an extended-release profile which would allow for once-daily dosing and an ODT dosage designed to disintegrate in the mouth without water - in one formulation".
However the StreetInsider informs that:
"In a randomized, multicenter, double-blind, placebo-controlled, parallel group study of 87 children with ADHD, treatment with Cotempla XR-ODT provided greater ADHD symptom control compared to placebo on the Swanson, Kotkin, Agler, M-Flynn and Pelham (SKAMP)-Combined score averaged across the classroom day. The SKAMP-Combined scores (least square [LS] mean [confidence interval (95% CI)]) averaged over the classroom testing day were 14.3 (12.2, 16.4) for the Cotempla XR-ODT group and 25.3 (23.0, 27.6) for the placebo group. The LS mean difference (95% CI) between the treatment groups was −11.04 [(−13.9, −8.20); P<0.0001]".
References:
www.streetinsider.com