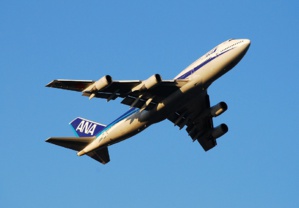 On the 25
th
of August 2016, the ANA Holdings Inc, the biggest airline of Japan, informed that there were some troubles with Rolls-Royce Holdings PLC generated engines' turbine blades which powered its Boeing Co's "787 Dreamliners", whereby the airline will be scheduling "some aircraft for servicing over coming days".
As per the carrier report, certain "flying conditions" have caused the blades of the turbine situated in the "engine interior" got damaged by "corrosion". Following the malfunction, ANA was cancelled "nine domestic 787 flights", on Friday, the 26
th
August 2016.
Furthermore, the digitallook reports that:
"ANA's Dreamliners are powered by Rolls-Royce Trent 1000 engines. The Japanese airline is the biggest operator of the Boeing model with some 49 aircraft, or around a tenth of the global fleet.
"Airlines that order the Dreamliner can choose either the Rolls-Royce engines or General Electric Co's (GE.N) GEnx engines for their aircraft".
However, the detail information given by ANA reveals that the turbine problem was detected during the "flight from Japan to Malaysia" in the month of February, while another incident of the same genre was recorded in a "flight to Vietnam" in the following month of March, while recent of the lot has been reported to be on the 20
th
of August, in a 787 that was travelling "on a domestic route".
References:
http://www.reuters.com/