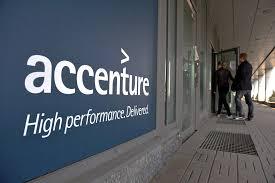 Move to Enhance Cloud Computing Services of The Company Globally
The hybrid cloud and mobility capabilities of Accenture would be enhanced after the company took over complete ownership of Solium. The acquisition would help establish Accenture's clouding capabilities as number one in Europe.
Solium, a Madrid-based technology company was co founded by Accenture and BBVA as a joint venture in 2001. Through the acquisition process, Accenture bought out the 66.7 percent shares that BBVA had in Solium making Accenture the sole owner of the company. However as part of the agreement of the acquisition, Solium would continue to provide hybrid cloud services to BBVA for the next five years.
Mark Beaton, senior managing director of Infrastructure Services for Accenture in Europe, Africa, Middle East and Latin America said that the acquisition would help Accenture to serve clients better. "Our clients recognize that cloud is a means to an end, one that will enable them to innovate faster and create entirely new business capabilities," said Beaton.
The acquisition would further strengthen the fulfillment of Accenture's vision of Intelligent Business Clouding. This vision would enable Accenture to help build frameworks for clients to accelerate their journey to an 'everything-as-a-service' model.
Solium has expertise in providing specific technical skills that enable a consumption-based, as-a-service cloud model. The company is also provides expert specific technical skills in private and hybrid cloud, Cloud for SAP HANA, and Mobility Infrastructure Management. The primary clients for the company belong to the financial services industry throughout Europe and it has special interests in Spain. Other sectors that the company serves include natural resources, consumer products and communications and technology.
Accenture on the other hand operates in more than 120 countries with an employee base of more than 336,000. The primary business of the company includes management consulting, technology services and outsourcing. Accenture advices and works for its clients to help them become high-performance businesses and governments. Accenture is known for its experienced teams and comprehensive capabilities and operates through a cross section of industries and business functions. The revenues generated by the company in the last fiscal, till August 31 touched US $ 30 billion globally.
The company is looking to get a stronghold in Europe and Solium's acquisition would help the company take a step to that direction. The company would now be able to execute its clients' journeys to becoming digital businesses faster aided by the expertise of Solium. The acquisition would include the integration of the expertise of Solium into the multi-cloud management tool of Accenture- the
Accenture Cloud Platform,
for faster, simpler consumption, delivery and integration of services into the broader cloud ecosystem.
This includes integration into Accenture's multi-cloud management tool, the Accenture Cloud Platform, for faster, simpler consumption, delivery and integration of services into the broader cloud ecosystem.
Other operations like the implementation and management of cloud architectures, database as a service technologies, middleware, and converged infrastructure models would be optimized through the acquisition and the enhancement Accenture's capabilities. This would be enabled by the transit of 65 professional from Solium to Accenture who would operate from Madrid for the time being.
"Bringing Solium fully into Accenture reinforces our capabilities to deliver proven hybrid cloud solutions to these highly regulated enterprise clients", said Manuel López Ordoñez, managing director of Infrastructure Services for Accenture Spain.
(Source: https://www.businesswire.com/news)