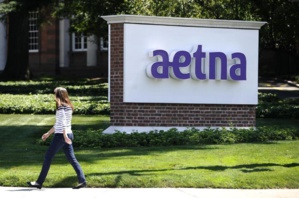 Health Insurance Company, Aetna will be making history as it is set to buy Humana Inc. in a stock and cash deal stated to be worth $37 billion, making it the largest ever deal in the history of the insurance business.
The successful completion of this acquisition will place Aetna in the second insurer spot by membership and it will almost triple its Medicare Advantage business.
Given the size of this acquisition, it will naturally face the intense scrutiny of the antitrust commission, but if it passes its examination, the deal will dwarf the previous largest insurance deal, wherein Swiss casualty and property giant ACE Ltd announced the acquisition of the Chubb Corp at a cost of $28 billion.
As per analysts, mergers and acquisitions in the healthcare sectors had been in the offing, especially after last week's ruling with the Supreme Court giving Obamacare the thumbs up. Subsidies that underpin the reform are now loosened and have created a more viable space for healthcare insurers.
Bigger insurers have typically more negotiating leverages and power over its prices and doctor networks. As per media reports, Anthem has offered to acquire Cigna Corporation. If this goes through it will become the largest insurer in the country, beating even the UnitedHealthCare Group Inc. On its part, the UnitedHealthCare Group has been eyeballing Aetna and Cigna, since a while now.
ANTITRUST SCRUTINY
Authorities in the Antitrust Commission who had previously aggressively reviewed the failed deal between Time Warner Cable and Comcast, are expected to scrutinise this deal to see how this will affect the competition as well as the insurance ambiance, including, individual insurance, Medicare, large employer business, Medicaid for the poor and commercial insurance for small & large businesses.
Humana & Aetna compete in 9 common states in Medicare Advantage. Their combined market share in Kansas comes to 88%, in Iowa 58%, 80% in West Virginia, and 51% in Missouri.
Antitrust experts as well as Wallstreet analysts, expect the deal to scrape through, with some expecting regulators to ask for further divestures. However, there are others, which say that regulators may not play by the usual review book, given the size of this deal, and may add further restrictions.
A veteran of the Justice department who is now attached to the law firm Doyle, Barlow and Mazard PLLC, was of the opinion that the Justice Department will naturally scrutinise the deal, given its size, to check whether the fruition of this deal will amount to having a monopoly in any metropolitan areas.
References:
http://www.reuters.com/article/2015/07/03/us-humana-m-a-aetna-idUSKCN0PD04720150703