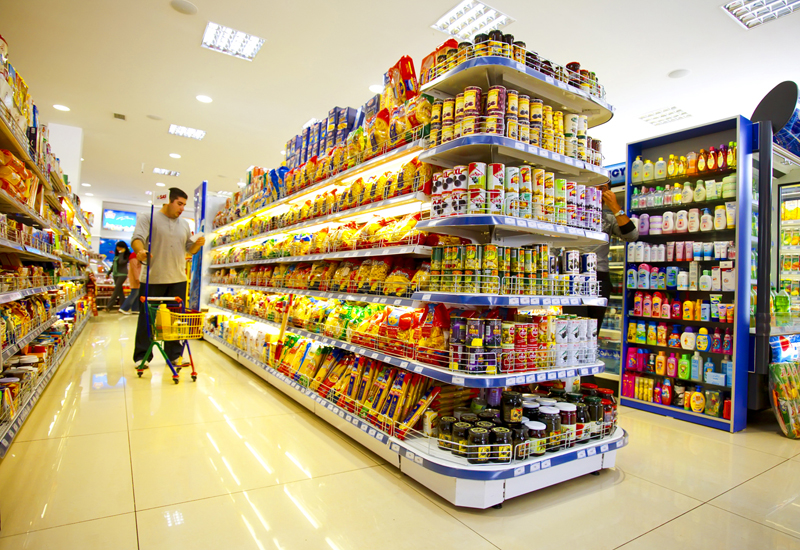 Retail sector has been
profoundly disrupted
in the past decade by the appearance and the expansion of online sales. Traditional retail networks, such as malls and supermarkets have been increasingly defensive of their market segments, throughout the world, as customers turn ever more eagerly to websites to go shopping. French Casino group, initially specialized in traditional supermarkets, and a leader both in France and South America, has embraced the new era of digital sales and services in its latest transformation program. Yearly results revealed on March 14th, 2019, indicate that the chosen strategy and growth segments were adequate, and Casino expects to continue its foray into the world of services. The group has managed to preserve a trading profit of €1,2bn, despite turmoil on the market.
The reason behind this overall performance is simple: Casino has just announced its yearly results to shareholders and confirmed excellent results, based on these strategic choices, whereas competitors are struggling. Overall, services are providing the new traction, and acting as preservers of the original retail activity. These services can be developed thanks to the recent digitization phase of the group which enables the creation of a comprehensive set of services around the product being sold. Analyst Aude Chardenon speaks of: "
the desire of the multi-brand group to build through this partnership an ecosystem of services around an all-in-one mobile POS application." "The mobile payment players who will prevail are those who have integrated the payment into a more complete act,"
adds Julien Lagubeau, deputy general manager, in charge of the Group's operations.
"For Casino customers, the platform allows you to create a shopping list, accumulate promotional coupons, receive personalized offers, or access installment payment or just the catalog
." Additional services will not be limited to the BtoC segments and will also address new demands from businesses.
The new digital capacities of Casino have hoisted it to the top of unexpected markets, namely with the acquisition of Data science start-ups. The French giant is now heading the advertising retail media market, thanks to its newly-acquired capability to extract and process customer data. Business analyst Nicolas Jaimes writes: "
With nearly 150 digital advertising campaigns per month in France and 30 million profiles in its data lake, the Casino Group has become a heavyweight in retail media. A practice that involves linking the transactional data of e-commerce with online inventory. The group's activity is headed by 3W.relevanC, the result of the merger of the data structure launched a year and a half ago, with the management activity of its subsidiary Cdiscount, 3W Regie
."
With the increasing needs in data management, which came along with Casino's digital transformation, management made the choice to exceed its own requisites, and market its data centers instead of using them only for domestic needs. The data center market is continuously growing, and demand is expected to reach 5 quintillion bytes of data in coming years. Data analyst Alex Caroll
writes
:
"There seems to be no end in sight for the demand of data — all driven by American's extensive use of media, including apps, YouTube videos and social media platforms. And industries of all types are driving increased demand for data centers as part of their efforts to gather consumer insights. Those are among the reasons that JLL is predicting that the demand for the data center industry in North America will double within five years. The acceleration of cloud adoption is also behind that growth
." Casino has already initiated the plan, as
reported
by economist Abigail Opiah: "
The first data center is operating since the first quarter of 2019, at a Cdiscount logistics warehouse located in the Greater Paris region, then 20 additional sites are expected to be fitted out by 2023, coinciding with significant growth in the high-performance computing market.
"
Naturally, since Casino sensed the rising demand for data centers and management, it inferred the growth potential within the energy sector which fuels it. Experts have been warning for several years that the energy demands generated by the connected world were soaring at an alarming rate, leading Casino to co-create an electricity-providing venture with French energy giant Engie, named GreenYellow. Casino
announces
that "
Over 10 years, GreenYellow has become the number 1 provider in French establishments (ERPs) and it has been differentiating itself since 2014 as a pioneer as regards auto-consumption, by taking over, for example, more than 25% of the projects selected by the Ministry of Ecology. GreenYellow is also developing solar plants on the ground
."
Casino filled the first services gap around its services years ago with home deliveries, banking services and its own travel agency. But it rapidly became clear to CEO Jean-Charles Naouri that inclusion of services needed to go much further, both in terms of market segments and in digitization.