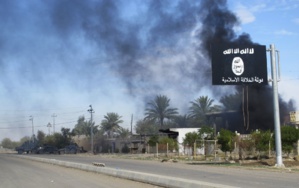 As per a group monitoring the war situation in Syria, in the past 24 hours, a series of air raids in eastern and northern Syria, in the provinces of Raqqa and Deir al-Zor, have effectively dispatched the Islamic State's army of thugs to their promised paradise.

Air strikes carried out by the Syrian and Russian air force have brought the death toll to 44 in Deir al-Zor, as per the UK based Syrian Observatory for Human Rights.

The Islamic State has declared Raqqa as its capital. Air strikes in that region have killed more than 32 people, as per the group.