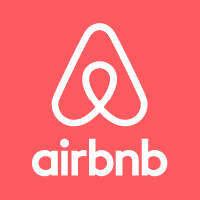 In a development that underscores potentially brewing trouble, the head of Airbnb Inc's China business has resigned four months after assuming the role.
The leadership change at Airbnb China comes in a country where residency and movement are highly regulated
.
In a short statement, Hong Ge, who has previously worked in Facebook Inc and Google Inc, has left the company to pursue a role at another firm. Airbnb China is yet to name a successor.
As a result, Kum Hong Siew, Airbnb's current regional director for Asia Pacific, will take charge in an interim capacity.
In China, the company is facing tough regulatory challenges as movements between cities are closely monitored and people, even on a temporary basis, are required to register with the local police.
Last week, the company announced that co-founder Nathan Blecharczyk would become chairman of Airbnb's China arm, which goes under the name of 'Aibiying' and competes against local services Tujia.com and Xiaozhu.com.
In a statement, Airbnb stated it plans on doubling the number of its staff in China in 2018 and introduce new quality standards.
The company has around 120,000 listing in China.
Airbnb has to also comply with a national cyber law, introduced in 2016, that requires user data be stored locally.
References:
reuters.com