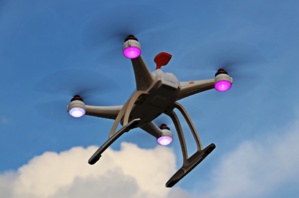 According to Reuter reports, Amazon is eyeing the airships to turn them into its store house for products that would be delivered through drones, whereby the company filed for "a patent".
As a matter of fact, the date of filing the patent actually goes back two years in time, but it wasn't until Wednesday, the 28
th
of December 2016 that Zoe Leavitt spotted the same. Leavitt is an analyst at CB Insights, the latter is a 'technology data and research firm".
The patent filing mentions that if drones are launched from airships, which are termed as "airborne fulfillment centers", or AFCs in short, then the usage of power comparatively comes down as oppose to launching the drones from the ground everytime.
The AFCs would maintain a height of around "45,000 feet", which is equal to "13,700 meters", and hover in the airspace, while "smaller airships" or "shuttles" would fly in and out to restock and resupply goods from the ground.
However, Amazon could not be contacted for any immediate comment, while there are reports that the company "has laid out plans to start using drones for deliveries next year".
References:
http://www.reuters.com/