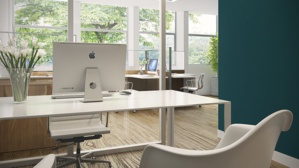 Within a span of under a year, the "Echo speaker system" and the "Alexa voice-controlled digital" assistant's combination introduced by Amazon seems to have taken up the market with an "elusive promise" of delivering "easy-to-use technology" whereby "a few spoken words" would enable one to control the gadgets fitted in one's home, reported Stephen Nellis to Reuters.
The said "surprise success" of Amazon Inc. makes it a rival of Google and Apple, thrusting them in a "long-term battle" for the ruling the industry in the "connected household", whereby giving rise to a competitive air defining "a classic tech industry dynamic". Amazon and Apple's approaches differ as the former pursues "an open-systems approach" which enables it to develop quickly many features whereas the latter is exploring a "slower route" which allows it to assert "more control over the technology" taking care of security measures and "ease-of-use" assurance.
While, the niche of "connected" or smart home's provides a "strategic importance" to Amazon, which "looms large" as:
"Amazon wants a way to own its customer interactions -mainly shopping online - without an Apple phone or a Google Web browser as an intermediary".
On the other hand, keeping the "iPhone" at the centre, Apple created Homekit application, an app for iPhones for "home automation architecture". And on the front of Google, the company invested "heavily" in "intelligent assistant software and home-automation devices", including "Nest thermostats" and "Google Home speaker". However, Google seem to lag "behind in the race" with "a handful of gadgets" in this domain. The RBC Capital Markets' Managing Director, Mark Mahaney, who is also an analyst, said:
"When the iPhone rolled out in 2007, everyone developed [software] for that. Right now, everyone is developing for the voice-activated Internet".
As per Mahaney's estimation, Amazon made a sale of "10 million Alexa-enabled devices", during the last "holiday season", while the spokeswoman of Apple, Trudy Muller informed that:
"The number of HomeKit-compatible accessories continues to grow rapidly with many exciting solutions announced just this month".
However, Google's sales figures are yet to be disclosed by the company. Currently, there are two hundred fifty certified devices that collaborate with Alexa, while Amazon's open approach encourages "rapid development of third-party applications" which even comes with "financial incentives for some partners". Contrarily, the Homekit of Apple holds around hundred "certified devices", displaying the "risks and the potential rewards of Apple's approach".
Developers need to follow a long list of specification for fulfilling the criteria of working with Apple, like "special chips" that casts between "50 cents to $2", purchasing of "specific WiFi and Bluetooth networking chips" raising the cost factors above the other competitors, while the manufacturing should be done only in Apply certified factories.
Although a confidential document of Apple given to Reuters enlists over eight hundred such factories, only a few among them "specialize in home automation products". Moreover, there also exists non-disclosure agreement between Apple and its developers. In fact, Apple tests manufactures' products "extensively for compatibility" before releasing them in the market. According to some developers such cautions are "worth" taking. The Chief Executive Officer of Nanoleaf, Gimmy Chu, recounted:
"They found issues with our product before we released it that we didn't find in our testing. We know that after we have the certification that it's rock solid."
When it comes to working with Amazon's Alexa, developers "only requires smart home companies" for writing "software code" that needs to be submitted for review to Amazon. Earning the label of "Works with Alexa" products require physical testing which can take place "in a third-party lab", although functioning with Alexa does not really require that label. After acquiring the certifications, Amazon decides within a span of ten days "whether or not a device gets the "Works with Alexa" label".
However, Apple has an advantage over privacy, security and user friendliness as the gadgets can operate without the internet connection, whereby Incopio's Senior Engineer, Ahmed Abdallah, noted:
"It also makes for a better user experience. You'll experience some latency if you're always having to bounce off the cloud".
Moreover, Apple also exerts an advantage of iPhone setup as the customers of iPhone can set up Home app "with just a few taps" on their devices, while for Alexa customers require to download the gadget's companion app first, set up the device, then add a "skill" to Alexa in the Alexa app".
The "ease of setup" provided by Apple "lured in some big brands like Hunter Fan Company", as its Chief Marketing Officer, John Neilson added:
"If that experience isn't good, it has a strong negative halo on the brand because customers just assume the product is bad".
However, Amazon admits that it does not have security guarantee over "third-party devices" like Apple, while an Amazon spokeswoman noted that "sensitive commands" have "an extra layer of security" for example "unlocking doors" have a "voice-controlled PIN". At present, it still remains unclear as to who will have advantage in the smart home technology niche, while one of "venture capital firm", DFJ's partner, Andreas Stavropoulos, stated:
"The danger I see for Apple and the home is they're assuming that because I have a smartphone that may be an Apple device, that alone is enough of a Trojan horse to establish their mindshare. I wouldn't say that's certain yet."
References:
http://www.reuters.com/