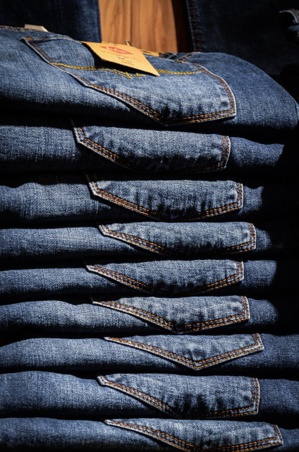 Reviewing the entire year's profit of Marks & Spencer, the company reported a drop of "18.5%" profit margin. This synched with the new C.E.O, Steve Rowe, taking over his position, whereby it seems like a warning which states that "the current year's profits will be hit by his plan to turnaround the clothing business".
After dragging on for fifty three weeks, "non-underlying items" were pushed clear by Rowe with a "£200m charge", which accounted for "4.3%" of "pre-tax profits rising", along with a jump of "2.4%" in sales' figures. However, the pre-tax gain came down and the "basic earnings per share" also were reduced by "16.2%".
M&S witnessed an increment of "0.2%" in its food sector, while the "clothing and home division dropped 2.9%". In the words of Steve Rowe:
"Our results last year were mixed. We continued to outperform on Food but we underperformed on Clothing & Home sales. This is not satisfactory and today we are outlining our initial plans to address the issues and to position Marks & Spencer to deliver profitable sales growth.
"We are clear on the actions needed to recover and grow Clothing & Home, which is our top priority; to continue to grow our Food business; and to focus on driving profitability. We are investing to re-establish our price position by sharpening prices and to enhance service by putting more employees into our stores."
Rowe is expecting a profit turnaround in the clothing sector, while M&S has plans on focusing on "product, quality and fit" for restoring its "price position". There are additional plan of developing "sharper ranges" and investing in more of "in store" staff.
In reaction to M&S's situation, Hargreaves Lansdown's Steve Clayton said:
"Challenging conditions features highly in the buzzword bingo this earnings season and M&S are no exception. The themes of strong growth in Food but poor performance in Clothing and Home have been an ever-present scratched record for some years now. New CEO Steve Rowe is determined to nudge performance onto the next track.
"A focus on customer service, pricing and fewer promotional sales are part of the new strategy set out today, which will include a review of their UK store estate, likely to result in a reduction in square footage. We won't know whether this means store closures and won't find out until the Autumn. In the short term profits will suffer and shareholders are being paid a special dividend to dull the pain."
While, Shore Capital's Black added:
"As we have commented before now too, whilst we have considered downgrading our recommendation on M&S until we see the fruits of Mr. Rowe's labours, we do also back him as more likely to succeed than not, as such whilst a recommendation for the more patient minded, we retain our buy stance on M&S shares".
References:
http://www.digitallook.com/