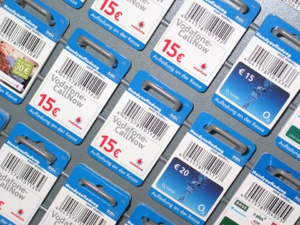 Afrimax Group is telecommunication operator of 4G-LTE and Vodafone, whereby Afrimax made an announcement of its "new non-equity partner market agreement for Cameroon".
Under the brand title of "Vodafone Cameroon", companies will launch the services for "LTE data", starting with "Douala and Yaoundé", two of Cameroon's "biggest cities". The said launch has paved the way for extending the agreement's framework that involves "Vodafone and Afrimax", wherbye the initial agreement was announced in the month of November 2014 in an attempt to collaborate and discover "potential partner market opportunities in sub-Saharan African territories".
Following the agreement, Afrimax along with Vodafone have together for launching "LTE services" that will target Zambia and Uganda. Once the Vodafone Cameroon begins to roll out for businesses and consumer, at the same time, the partnership will start "Vodafone branded retail stores and kiosks" that will be found in "key locations" while a distributors network will provide support. Moreover, re-seller will also offer "an attractive range of LTE handsets and devices".
Digitallook also informs that:
"Vodafone Cameroon will offer small and medium enterprises a range of connectivity products including LTE and Wi-Fi mobile data services, fixed internet and a suite of office solutions available at retail and through direct sales channels".
While the chief executive of "Vodafone Partner Markets", Diego Massidda, added:
"The next stage in our agreement with Afrimax for sub-Saharan Africa brings Cameroon to the Vodafone Partner Market family. I am delighted that consumers and businesses in Cameroon will now experience Vodafone's high-speed data services."
References:
http://www.digitallook.com/