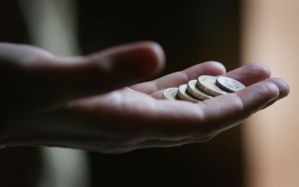 An industry figure reported that the U.K government received a wrong forecast patterns for the "wage growth in Britain in 2015".
The growth rate of the salaries will continue on a steady footing at a two percent rate in the coming year. According to the "Chartered Institute of Personnel Development" the rate has been determined by the fact that employers worried about hundreds of "personnel costs" that were "set to rise".
Pencilling in, the Bank of England and "the Office for Budget Responsibility" had clipped at "3.5%", while the figures proved to be lower than estimated.
There were some commotions within the employees which related to the latter of "the increased minimum wage" cost, along with "greater pension costs" for small companies, while the large ones were expected to "to take apprentices on".
In a Reuters report, the chief economist at CIPD, Mark Beatson was quoted saying:
"With inflation close to zero, some employers would try to manage these costs by restricting pay rises for their better-paid employees".
Furthermore, Beatson thinks that the net migration into Britain can be expected to hit recorded levels so as to "keep a lid on salary costs". This will allow the firms to "easily meet their staffing needs" besides abolishing the "risk of any 'skills crunch' happening soon".
References:
http://www.digitallook.com/