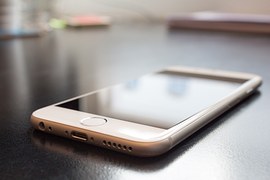 The session started on a lower note for Wall Street as one of Apple's large share slipped down taking along the average rating of the main market. Apple's stock came down by "7.09% to $96.97" after the volumes of the quarterly sales of "its iconic iPhone" fell for the first time since the year of 2007 by "16% to 51.2m units".
Consequently, Apple saw a thirteen percent drop in its quarterly revenues which brought down the figure to "$50.56bn". On the other hand, the profit percent took a beating of twenty two percent to "$10.5bn".
The major cause of this loss came as the result of "slowing upgrades" in Apple's iPhone 6S, "tracking significantly below those for the 6 model". It is for this reason that the chief executive officer of Apple, Tim Cook, thought of increasing the "ante on the pace of de-stocking in its distribution channels by $1.2bn to $2.0bn".
However, the said move of Cook brought about a "short-fall" in Apple's "revenues guidance" for "June quarter". Economists of Morgan Stanley has reduced their target price for shares whereby bringing it down to "$120" from "$135", yet it they repeated their stance of "overweight". The analysts team is headed by Katy L.Huberty, who wrote in a "research note" that was sent clients informing them of the "latest numbers from the company".
"Given the mixed macroeconomic commentary and the slower upgrade cycle highlighted by both Apple and US carriers, we assume little improvement in the next two quarters.
"While shares may take a pause near-term, we like the set-up of a lower bar heading into easier compares and product cycles in C2H16".
References:
http://www.digitallook.com/