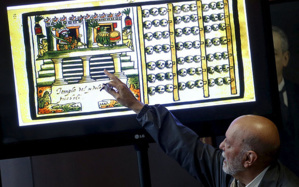 Mexico – 20 August 2015 – The ancient Aztec empire leaves yet reminiscence of heyday as the archaeologists come across "a massive ceremonial skull rack" belonging to the Aztec era. The said memoir has been retrieved from the very "heart of Mexico City. Scientists believe that the finding will possibly "shed new light" on the ways whereby the rulers of Aztec kingdom performed human sacrifice in order to project their power.
This kind of skull racks are common to their culture and are "known as a tzompantli" which comes from the Nahuatl dialects of the Aztecs. The rack used to be adorned to the sacrificed warriors' head that were from the rival kingdoms. The craniums thus displayed were white in colour as they used to undergo a bleaching treatment. It is speculated that probably the sacrifices were carried out by priests on tower temples' top that were situated nearby.
The excavation site is located behind the cathedral of the capital that was built in the colonial period. The digging up work has only revealed a partial access to the skull rack, which the experts say was "built between 1485 and 1502". Moreover, Raul Barrera, the main archaeologist informs that it "may have been about 112 feet (34 meters) long and 12 meters (40 foot) wide". This was a mechanism to "inspire fear and awe" whereby hundreds of human skulls of the enemies found place in the poles of the wooden racks, a platform that testified the symbol of heroism.
The Aztecs were warrior clans who had their roots in deep religious practices. The Aztecsanians ruled over a "sprawling empire" which once spread over "from the Gulf of Mexico to the Pacific Ocean before the Spanish conquest of 1519-1521". Barrera addresses the reporters by saying:
"The tzompantli had a very specific symbolism. With more study, we expect to learn that many of these skulls belong to (Aztec) enemies, who were captured, sacrificed and decapitated in order to be displayed there."
Source:
www.Reuters.com