by Alexandre Crochet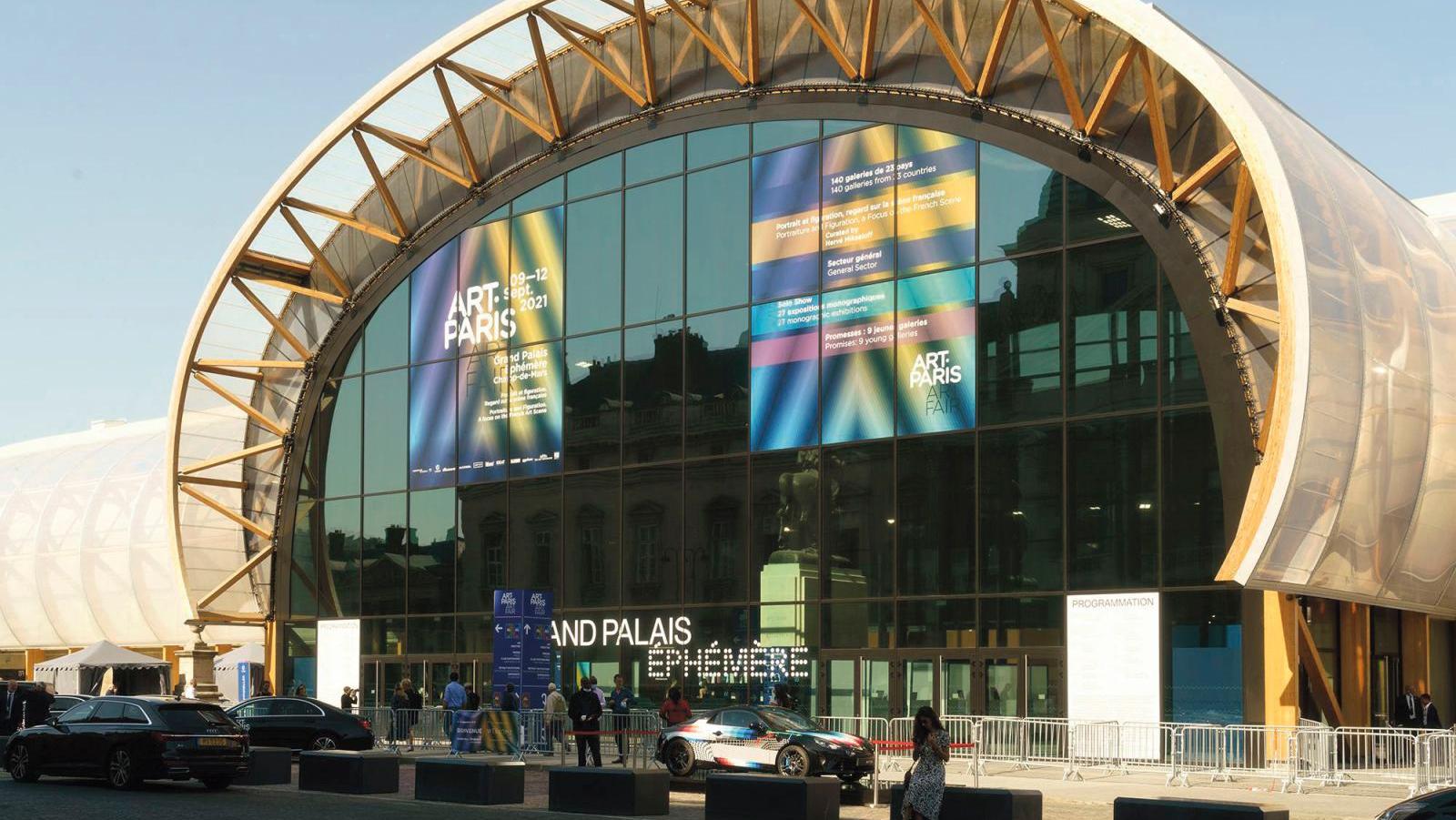 Art Paris, one of the few fairs to have been staged in 2021, is scheduled this year for early April.
Before Art Basel's arrival at the Grand Palais Ephémère in October, replacing the FIAC—the earthquake announced for the second half of the year—the art market calendar will once again be disrupted by the pandemic in the coming months. This is particularly the case in Europe. For the moment, on the other side of the world in the United States, events like Frieze Los Angeles in February and Expo Chicago in April are maintaining their dates and targeting more regional clients. Back in Europe, several fairs planned for the first quarter have decided to reschedule and await better days. Planned for the end of January, and normally the first of the season, the Brussels
BRAFA
has been postponed to June 19-26. In a contemporary register, Switzerland's Artgenève, which follows in its wake, also in late January, has moved this year's edition to March (from 3 to 6). At the gateway to Europe, the March edition of 1-54 Marrakesh has been canceled for this year, as Morocco's borders remain closed due to Covid. This contemporary African art "boutique fair" has been replaced by a smaller-scale event in April at Christie's, in Paris, after a trial run in January 2021. Strength in unity: it will be held there at the same time as Art Paris, scheduled for April 7-10, and PAD Paris, slated for April 5-10 in the Tuileries. While the tendency is to get winter out of the way, the contemporary art fair Arco Madrid is an isolated case in maintaining its "40+1" anniversary edition from February 23 to 27 in the Spanish capital.
Click here to read more!