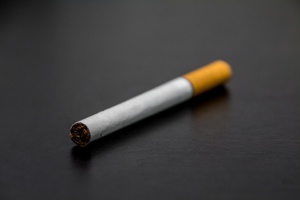 BAT, meaning the British American Tobacco, has put up an offer of purchasing Reynolds American Inc's "U.S. tobacco company" for a deal of "$47 billion", whereby bringing "Newport, Kent and Pall Mall cigarettes" together under the "biggest listed tobacco company" in the world.
From the above-mentioned takeover, BAT achieve a "leading position in the high-value United States market", while it can sell "more premium brands" in the countries guided by their demands. BAT already holds forty two percent Reynolds' stake, while the offer values its shares at "$56.50".
Investec Wealth & Investment's analyst, Guy Ellison, thinks that the "strategic rationale (of the deal) makes perfect sense", as it would push BAT further in the "high value" market of the U.S., and the process it would consolidate "some strong brands and Reynold's position in 'next generation tobacco' products".
Other cost collaborations involved in the "proposed merger", as per BAT's estimations come around "$400 million". However, Reynolds has not yet responded to BAT's proposition.
According to Reuters:
"The tie-up is also one of the only mega deals left in a global tobacco industry which is already dominated by six companies, and it would create the only player with a major presence in both U.S. and international markets".
References:
http://www.reuters.com/