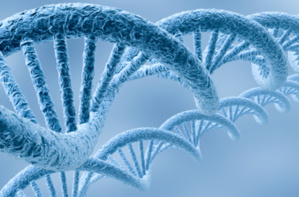 BDO USA, LLP publishes its "fifth annual study" which reveals that the projects under "research and development" continues to receive growing funds as the fields of biotech has grabbed the "spotlight" from investors. The average research and development expenditure on biotech field rose by eighteen percent in the year of 2014 in comparison to a sixteen percentage of growth in the year of 2013.
The study goes by the name of "2015 BDO Biotech Briefing" whereby it looks into "the most recent 10-K SEC filings of publicly traded companies". The same has been included in to the "NASDAQ Biotechnology Index". Moreover, it has been observed that "average R&D expenditures" have hit "$55.6 million in 2014" which was only "$47.1 million in 2013 and $40.7 million in 2012".
However, R&D expenditures' revenue percentage has come down in 2013 and touched bay at eighty three percent which is reflected at the "most recent fiscal year"; nevertheless, this does not ring a caution bell for the industry instead reflects the "leap in revenue among large biotechs". Likewise, small companies dealing with biotech have actually "increased their R&D spending as a percentage of revenue from 261 percent to 313 percent in 2014".
In the words of BDO's partner cum the leader in the "Life Sciences Practice", Ryan Starkes:
"Optimism surrounding the opportunities for further drug development in light of a continued increase in the approval of new drugs by the FDA supports investment in R&D. However, political controversy and widespread criticism around rising drug prices has made investors skittish, and we have seen that recently reflected in valuations."
The report on biotech industry also covers other issues, whereby "Debt Financing Doubles", "Biotech Hiring Spree", "More Cash Reserves, More Time to Invest", "Shareholder Returns Boost 2014 IPO Valuations" and "Banner Year for M&A" are some of the titles that form a part of the same.
BusinessWire informs about the "Biotech Hiring Spree" section from the report and writes:
"Biotechs continue to demonstrate a high level of hiring activity, reporting an average of 216 employees, 20.7 percent higher than 2013 levels. With industry-wide growth and increased demand for top R&D talent, competition for candidates is intensifying. BDO's third annual Life Sciences RiskFactor Report found that 91 percent of life sciences companies cite their ability to attract and retain talent as a critical risk to their business".
While, BDO's "partner and leader" of the "Technology & Life Sciences Practice" section, Aftab Jamil recounts:
"Despite the current slump in biotech stock prices and IPOs, appetite for M&A remains strong, and we can expect deal activity to continue at a moderate pace. The electoral focus on healthcare reform and public frustration around rising drug prices will create some investor hesitation, but increased excitement about drug development presents an opportunity for future industry growth."
References:
www.businesswire.com