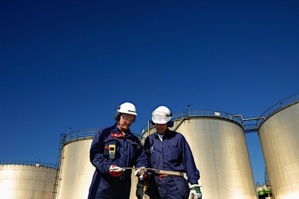 ediweekly.com
According to a study of Haynes and Boone legal company, 79% of the companies of the fuel and power segment of the US economy are expecting reduce in funding from banks.

US energy companies on average expect that the credit line will be cut by 39%. This is indicated by the results of a study conducted by the law firm Haynes and Boone.

Funding cuts will occur at the end of the regular revaluation of the financial condition of companies on the part of banks, which is held twice a year - in April and September.

Against a background of low oil prices and the deterioration of the financial situation, increasing number of the sector's companies is preparing to reduce in funding (79% in September compared to 68% in April).

The volume reduction of funding will be more substantial this fall (39% in September compared to 25% in April).

Haynes and Boone's partner Jeff Nichols noted that banks are taking a more assertive stance toward the US oil and gas sector:

- We noticed quite a serious difference in the polls, which were conducted in the spring and fall. In the spring, many still retained a wait. Now, these sentiments are in the past. There was a sense that companies will have to take new measures to reduce the debt burden through the new shares issue, restructuring or even bankruptcy.