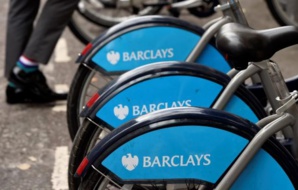 Although Barclays Bank has sold its trust business to an independent investor group, it has retained a 20% stake, for at least 3 years, in the newly formed company, which is named as ZEDRA. It has however not disclosed the price for the sale.

This strategic sale marks a yet another step by the British banking giant to simplify its investment management and wealth related services.

"Barclays holds a minority stake ... which demonstrates our interest in the ongoing success of this business," said a spokesperson from Barclays.

Last June, following an internal review of its operations, the bank had come to the conclusion that it would be better off by selling the business.

Led by the Sarikhani and Nielsen families, the independent investor group, has offices in Switzerland, Britain, Jersey, the Cayman Islands, Guernsey, Singapore and the Isle of Man, has an employee strength of 300.

Under it new management, ZEDRA plans on expanding its operations and doubling the size of its business within a span of 5 years.

"In terms of expansion plans, we will be hiring in all our main locations and also offer additional services to existing clients – this is where the growth will come from," said Niels Nielsen, ZEDRA's CEO.
He went on to add, "Barclays' keeping a stake in the new company sends a signal to clients and staff that it stands behind the business."

The Sarikhani and Nielsen families have significant experience in trust and financial planning businesses and have earlier invested in and contributed to the development of several financial advisory companies including the Vistra Group, Kinetic Partners and the Chiltern Group.