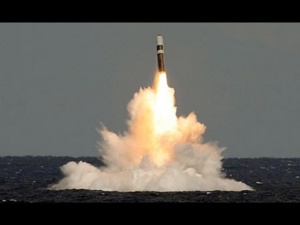 Ducommun Incorporated or the Ducommun Company broke the news that it has been engaged with "a multi-year award from the Boeing Company" in an announcement that was made on the 13
th
of October 2015. According to the contract, the former will be producing "position sensors", otherwise, known as "resolvers" which will be supplied to the U.S. naval force along with the "Trident Navigation System" of U.K's naval section which "Electrostatically Supported Gyro Navigator", the like of which is prevalent in "U.S. Ohio-class and U.K. Vanguard-class submarines". Till the year of 2017, Ducommun will "manufacture the resolvers" at its operation centre situated in California.
In the Chairman cum the Chief Executive Officer, Anthony J. Reardon's words:
"We designed and manufactured the original sensors in the early years of Polaris and Poseidon submarines, so we're particularly pleased to continue to provide these motion control devices for the Navy's Trident nuclear submarine fleet. This work builds upon our relationship with both Boeing and the U.S. Navy, reflecting the reliability of our technology in position sensing and Ducommun's efforts to continue to grow our military market presence."
The "ballistic missile submarines" of Ohio-class of Navy are quite regularly called "boomers", which were designed for "stealth" and precision of delivery in the warheads. At present, a total number of eighteen such vessels remain operational which are under the use of U.K and the U.S.
The BusinessWire writes about the Ducommun Incorporated, saying:
"Founded in 1849, Ducommun Incorporated provides engineering and manufacturing services to the aerospace, defense, and other industries through a wide spectrum of electronic and structural applications. The company is an established supplier of critical components and assemblies for commercial aircraft and military and space vehicles as well as for the energy market, medical field, and industrial automation. It operates through two primary business units – Ducommun AeroStructures (DAS) and Ducommun LaBarge Technologies (DLT)".
Anyone seeking for further information can look into:
www.ducommun.com
.
References:
www.businesswire.com