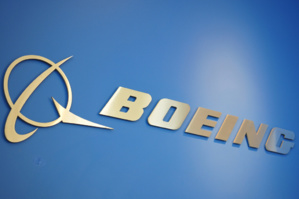 sota via flickr
The new aircraft will be able to accommodate more passengers and fly longer distances than Boeing 737 Max. Start of operation is scheduled for 2019, according to TASS.

Boeing 737 Max 7X will carry about 150 passengers and will replace the model, designed for 126 passengers. Before the aircraft's release, the corporation must obtain the consent of the company United Continental, which has ordered 45 aircraft series 737, as well as the company Southwest Airlines, which has decided to buy the first batch of 737 Max.

Boeing 737 Max 7X aircraft is conceived with the aim to maintain its position in the segment of single-aisle passenger aircraft in competition with Canadian aircraft manufacturer Bombardier.

Start of testing the new model is scheduled for the first half of 2016, when the plane will hold preflight preparations. Delivery of the first batch of aircraft for Southwest Airlines is scheduled for the III quarter of 2017

The new Boeing 737 Max 7X is characterized by high fuel and operational efficiency. Fuel consumption is 20% less than that of 737 Next Generation. The savings per passenger seat compared to the A320 Neo will be 8%.

Let us recall that in recent years, the world has seen several accidents with the Boeing 737. The latter happened to the Boeing 737-800 of Flydubai in Rostov-On-Don in March. The experts concluded that the design of this aircraft model had significant shortcomings that led to the disaster.