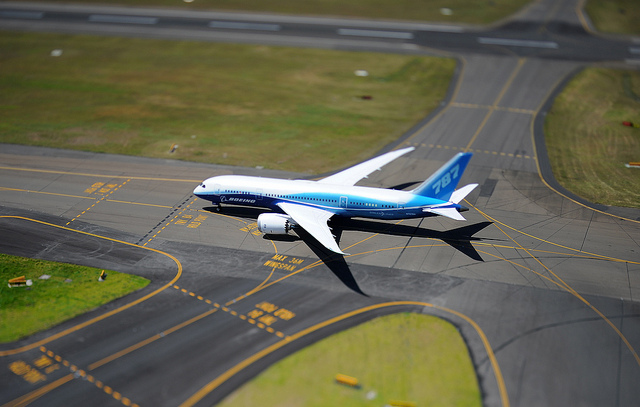 American aerospace company Boeing has announced that it has clinched an important deal worth $10.7 billion to make and deliver around 100 737 MAX 8 passenger jets to Dutch aircraft leasing company AerCap.

The company got the deal in the sidelines of the Paris air show. Commenting on the deal, Aercap Chief Executive Officer Aengus Kelly said, "This is something we have been working on for a long time. It is as important a transaction for AerCap as it is for Boeing." Meanwhile Boeing Commercial division CEO Ray Conner said, "The 737 MAX 8 will give AerCap's customers a unique advantage in the heart of the single-aisle market. We are thrilled that AerCap selected the 737 MAX to increase their competitiveness in the single-aisle market."


According to a Reuters report, AerCap bought last year ILFC, an American leasing company and inherited this negotiation as part of the deal. Both Boeing and Airbus are exploring production revamp of their most popular single-aisle models to about 60 aircraft a month by the next decade. This was suggested at the Paris Air Show. Both the companies are meanwhile trying to reach at least 50 to 52 production in a month within the next two to three years. Even as plans are on, Boeing Commercial Airplanes Chief Executive Ray Conner noted that his company would be cautious about taking a decision to raise production towards 60 a month. "We consult with the leasing companies because they have a good sense of where the market is. The worst thing for any of us is to oversupply; our intention is to not oversupply," he said.

AerCap already has planes such as Boeing 787 Dreamliner, the Airbus A350, and the Airbus A320neo in its hangar. The company has around 1,800 owned, managed or ordered aircraft in its portfolio and serves over 200 customers in 90 countries. AerCap also has an engine leasing services through its subsidiary AeroTurbine.

In the Paris Air Show, Boeing clinched another deal from China's Minsheng for 30 Boeing 737 single-aisle jets. Minsheng would take a mix of next-generation 737 and 737 MAX planes and the aircraft would be worth around $3 billion at list prices.