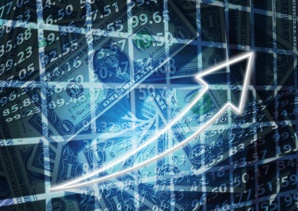 The futures of the United States' Stock Index mounted to their "highest" on 23rd June 2016, for the investors were quite confident that Britain would continue its membership of EU after the fateful voting session, whereby offering "a scenario that would avert a possible financial crisis".

All over the global markets, the uncertainty over Britain's decision had reflected over "the past two weeks", while the speculating investors tried to predict about Brexit consequence, "including the unraveling of the bloc".

As per Reuters report:
"The "Remain" camp has found 52 percent favor, according to an Ipsos MORI poll, conducted on Tuesday and Wednesday. The result of the referendum will be known on Friday".

On the other hand, Fed chair Janet Yellen, also gave a second testimony on Wednesday, 22nd of June 2016, wherein she "downplayed the chances of a recession this year", to which the United States markets found some solace.

Furthermore, Reuters adds:
"Wall Street dipped in thin but volatile trading on Wednesday as people kept off from making big bets ahead of the British referendum.
"Oil prices rose despite a smaller-than-expected draw on U.S. crude as appetite for risky stocks increased on better odds for Britain to remain in the EU.
"Investors will keep an eye on initial jobless claims data which is expected to have fallen by 7,000 to 270,000 for the week ended June 18. The report is scheduled for release at 8:30 a.m. ET (1230 GMT)
"Data from the U.S. Commerce Department is likely to show new home sales slumped 8.7 percent in May. The data is expected at 10:00 a.m. ET.
"Accenture (ACN.N) rose 0.9 percent to $120.15 premarket after the consulting and outsourcing company reported a better-than-expected rise in third-quarter revenue.
"Red Hat (RHT.N) fell 5.3 percent at $75.55 after it cut its full-year profit forecast. The stock was the biggest percentage loser among NYSE-listed stocks.
"Tesla (TSLA.O) fell 1 percent to $194.70 after Morgan Stanley cut its rating to equal-weight".