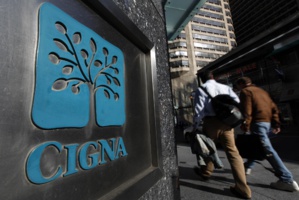 Cigna Corporation
has been added to CR Magazine's list of top 100 Corporate Citizens for 2015. This will be the first time that Cigna has made it to this elite list. Its placement in this elite segment is indicative of its strategic progress and achievements in the Corporate Social Responsibility front through its platform
Cigna Connects
.
Cigna Corporation
is a global health service company which is dedicated to serving and helping people improve their sense of security, their health and well-being. Its many products and services can be availed of either directly or through its subsidiaries including Cigna Health and Life Insurance Company, Cigna Life Insurance Company of New York, Connecticut General Life Insurance Company and Life Insurance Company of North America.
Its products and services almost include the whole spectrum of health related services including, accident and disability insurance, supplemental benefits, behavioral health, vision, dental, as well as a fully integrated suite of health services.
Cigna Corporation
sells in more than 30 countries and jurisdictions worldwide and has a customer base of 85 million.
In the previous year. 2014, Cigna Corporation published its first ever CR Report, which was naturally prepared in accordance to Global Reporting Initiative (GRI) G4 Sustainability Reporting Guidelines. Its report provides an in-depth look at its environmental, social and governance (ESG) priorities and policies. With it you can gauge its non-financial performance in areas that supports and aligns with its core businesses and creates significant value for its stakeholders.
"Key to Cigna's success is earning trust through responsible business practices and corporate citizenship, and providing superior services that meet our customers' individual needs. Our Cigna Connects vision is to serve as a catalyst for action and as a convener of stakeholders who, working together, can make a difference," said David Cordani, Cigna's CEO and President.
Every year, CR Magazine ranks the top 100 corporates who have demonstrated the best Corporate Responsibility (CR) practices and have committed to publicly reporting of their CSR initiatives. Corporates are ranked using more than 300 criteria which are publicly available. The topics include, amongst others, financial, governance, employee relations, philanthropy and community support, human rights, environmental, and climate change.
The
list of CR Magazine's Top 100 companies
was recognized by PR Week as one of the United State's three most important business rankings.
References:
http://www.businesswire.com/news/home/20150429006599/en#.VUWXao6qqkp