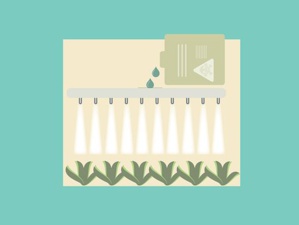 China could now "boost its domestic agricultural output" as on Wednesday, the 5
th
of April 2017, ChemChina has received E.U's approval for taking over the Syngenta Group in a "$43 billion bid". The latter is a Swedish "pesticides and seeds group".
The above mentioned marks the "largest foreign acquisition" conducted by a China based company. Likewise, this among several other, is in the process of redesigning the "international market" for "agricultural chemicals, seeds and fertilizers"; although farmers also fear that the "new herbicides and pesticides" pipeline might be slow. Moreover, on the 2
nd
of February 2017, the Reuters report revealed that the said deal would receive clearance on conditional ground.
While, the European Commission are of the opinion that the "asset sales" dealt with "its competition concerns". According to a statement of Margrethe Vestager, European Competition Commissioner:
"It is important for European farmers and ultimately consumers that there will be effective competition in pesticide markets, also after ChemChina's acquisition of Syngenta".
Following the announcement of European Union's "antitrust clearance", the shares of Syngenta rose by "1.5 percent". On the other hand, ChemChina is preparing to sell quite a large portion of "Adama's pesticide, herbicides and insecticides business", the latter being a subsidiary of ChemChina that treats seed products for "cereals and sugar beet", while incorporating "a substantial part of its plant growth regulator business for cereals".
While, Foo Yun Chee also added:
"Some of Syngenta's pesticides will also be put on the block. World No. 1 pesticides maker Syngenta sells its products in more than 90 countries under such brand names as Acuron, Axial, Beacon and Callisto. It sells seeds such as cereals, corn, rice, soybeans and vegetables".
ChemChina will allow the deal to take place provided it "divest three products". The approval from E.U. came after a week from its clearance of the "$130 billion Dow Chemical (DOW.N) and DuPont (DD.N) merger" which was conducted in return of "hefty asset sales" that included "global research and development facilities".
References:
http://www.reuters.com