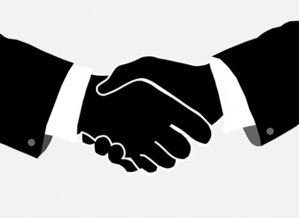 In a significant development, the shareholders of Imagination Technologies have approved a $730 million (550 million pound) cash takeover bid by China-backed Canyon Bridge.
The development comes in the wake of the buyout firm's founder being charged by U.S. authorities with insider trading.
China's Canyon Bridge's offer to acquire the British chip designing company came just a week after the Chinese company's bid to purchase Lattice Semiconductor Corp, was blocked by U.S. antitrust authorities citing national concerns.
This Monday,
Benjamin Chow,
Canyon's founder was charged with insider trading in the attempted U.S. deal.
On Tuesday, Canyon Bridge's spokeswoman had said the Imagination deal will not be jeopardized by the U.S. charge and that Chow has denied any wrongdoing and intends to defend himself in court..
Incidentally, following the U.S. decision to bar Canyon Bridge from acquiring Lattice, the British government has said it will get more proactive in takeover deals concerning the technology and military sectors and make heightened efforts to tighten existing legislation regarding takeover rules.
Canyon Bridge was founded by Chow with capital originating from China's central government and had indirect links to Beijing's space program.
On Monday, the FBI as well as the Acting United States Attorney for the Southern District of New York, have alleged that Chow had conspired to commit securities fraud by sending information regarding the Lattice bid to an unnamed friend and a former colleague.
($1 = 0.7534 pounds)
References:
reuters.com