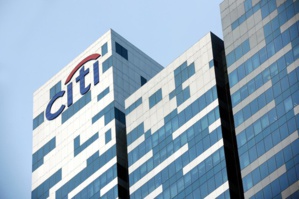 Munshi Ahmed/Bloomberg
- The upward trend of the growing number of middle class and increasing concentration of wealth among the richest citizens is still present and very strong, - said the head of Citi customer service in the Asia-Pacific Region (APR) Jonathan Larsen.
Citigroup manages assets worth $ 250 billion belonging to residents of the APR secured.
In 2014, the share of total revenue in the Asia-Pacific Bank was approximately 20%.
Moreover, J. Larsen noted that the growing number of customers will be accompanied by a reduction of costs, since the active dissemination of Internet banking allows clients to reduce the number of branches.
According to his calculations, by 2019 the number of users of online services Citi in Asia will grow to 15 million from 7.5 million last year.
Previously, the founder of Frank Research Group Yuri Gribanov said that banks such as Citigroup, Raiffeisen Bank and UniCredit, accustomed to serve wealthy clients, are now forced to expand the deposit base of customers.
Meanwhile, in Japan, Citigroup will sell its unit Citi Cards Japan local bank to Sumitomo Mitsui Trust Bank.
This was reported in the press release of the US financial conglomerate.
The amount of the transaction were not disclosed.
Earlier, Bloomberg reported that the value of the deal could reach 40-45 billion yen ($ 334-375 million).
Japanese bank will receive approximately 743,000 customer accounts - data as of February 28, 2015, according to the press release.
It is expected that all transactions will be completed by end of 2015
Sale of units Citi Cards Japan represents another step in Citigroup strategy to further streamline its business, financial conglomerate said.
Citigroup told about new strategy in October 2014
Work in the country in the sector of banking services to corporate, institutional and government clients will be continued.

Division of Citi Cards Japan was formed in 1977 and currently it has the well-known in Japan brand of Diners Club cards.
Citigroup Inc.
is a major international financial conglomerate, which is one of the world leaders in the financial services industry.
The Company was established April 7, 1998 by the merger of Citicorp and Travelers Group.
Citigroup is the primary dealer of US Treasury securities.
Revenue of the financial giant at the end 2014 increased by 1% to $ 76.88 billion.
Net profit corporation for the IV quarter of last year was $ 350 million, which is 8 times lower than in 2013.
Net income per share was $ 0.06 versus $ 0.77.
The analysts forecast a rate of $ 0.11 per share.
Citigroup quarterly revenue is $ 17.81 billion, it is almost unchanged compared with the rate for the IV quarter of 2013 to $ 17.78 billion.