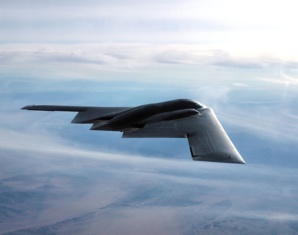 Matthew Stock reports to Reuters that the stealth drone Taranis of BAE System has received the title of "the most advanced British aircraft ever built" which is continuing with its testing programmes that are "exhaustive" in nature.
Taranis has been conceived by BAE Systems designed to be an unmanned aircraft, opening the doors to the "next generation of combat technology". It has been named after the "Celtic god of thunder", reports Stock. The initial tests flights took place in the year of 2013 in Australia. BAE has broken the silence on this "secretive project", whereby providing an update of the same at the "Farnborough Airshow". The Head of Business Development at BAE Systems Future Programmes, Martin Rowe-Willcocks, informed:
"So, Taranis is our technology demonstrator for the next generation of combat aeroplanes... And the aeroplane first flew back in 2013 out in Australia, and since then it's completed three sets of flight trials and we're now in the process of analysing all the data we've received through those trials."
A human operator being at the helm of distance control, Taranis is designed to embark on "sustained surveillance" as an unmanned craft, besides marking targets, gathering information or carrying out "strikes in hostile territory". The stealthy nature of the unmanned aircraft is the key feature of Taranis, speaking of which, Rowe-Willcoks remarked:
"The stealth technologies, so low radar signature, low infrared signature - that's driven primarily by the shape of the aeroplane, how you integrate the engine inside it so you don't get sharp edges and visions of leading faces."
Furthermore, Stock informs:
"Taranis is now being prepared for the next phase of trials, starting next year, as the team continues to develop the aircraft's capability. Small models of the Taranis aircraft are on display at the Farnborough Airshow, which runs until July 17".
References:
http://www.reuters.com/