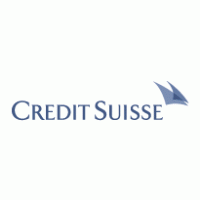 Analysts at Bank of America-Merrill Lynch have picked AstraZeneca and Credit Suisse as their top picks for the first quarter of 2017.
Given the pessimism surrounding the stocks, the analysts have highlighted Swiss bank Credit Suisse as one candidate which is likely to outperform the market and have positive surprises. In a note to clients, BoFA-ML analysts stated:
"After years of watching the gradual erosion of Markets revenue forecasts, we now believe consensus estimates are far too bearish for 2017".
According to BofA-ML's pre-tax forecast for Credit Suisse for 2018 was above 10% of consensus. However, this is still below 10% of the company's targets.
As for AstraZeneca, BofA-ML sees it as an "under-appreciated pipeline which offers potential for premium growth" compared to its peers, said analysts.
In a note to clients, BofA-ML's analysts wrote, AstraZeneca has 5 drugs whose combined market potential is $18 billion in peak sales season.
Its other "buys" include Worldpay, British American Tobacco, Telecom Italia, and media group ProSieben.
Stocks that are likely to underperform include Airbus and Italian luxury stock Luxottica.
According to BofA-ML, waning brand momentum and greater competition is likely to make it harder for Luxottica to justify a 30% premium in its valuation.
As for Airbus, slowing order momentum and strong headwinds make it an expensive buy.
Akzo Nobel, a Dutch paint and coatings manufacturer and Sweden's Sandvik SAN.ST have also been highlighted as two companies which are likely to underperform.
References:
www.reuters.com