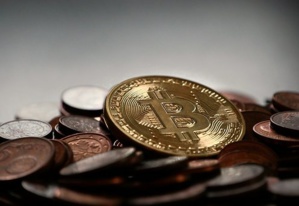 Coinbase Inc. is an exchange of Bitcoin, which is in conversation with "potential investors" to acquire new "round of funding" for over "$1 billion", as per the reports of Wall Street Journal. However, the names of the committed investors for the round are not yet clear.
According to the report, the said venture of "funding round" would mark the biggest one so far to support "bitcoin companies". Coinbase, being the "largest bitcoin company" in the world, witnesses "heavy traffic", as its platforms are heavily used for trading while bitcoin's recent performance touched "all-time highs". In an attempt to raise fund for helping start-ups into "using blockchain technology" the new tokens are being created, likewise the crypto assets' demand has also shot up.
Moreover, as per Reuters:
"Coinbase said in January it raised $75 million from several major financial institutions including the New York Stock Exchange, USAA Bank and Spanish banking group BBVA".
While, in the beginning of this year, Coinbase obtained a license from "the New York Department of Financial Services" which allows the company to deal as a "virtual currency and money transmitter".
References:
www.reuters.com