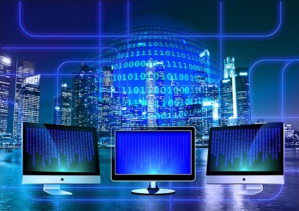 The "North Atlantic Treaty Organisation" acknowledged the fact that the "modern military conflicts" are not limited to land, sea and air. In fact, the internet has also become a battlefield for the same.
There was pressure on the global leading figures to incorporate "cyberspace warfare" under the same criteria which are applied to "traditional methods of conflict". The said decision was the result of a meeting that took place between the "NATO's defence ministers".
In the Secretary-General, Jens Stoltenberg's words the potential damage caused by "dangerous" cyber attacks, affecting the "computer networks", "has become clear". In fact, last week the Democratic National Committee also revealed that the government of Russia had hacked into the computers of another country, whereby the files "about their research on Donald Trump" were acquired.
The Strategy & Development's Vice president, David Gibson, at Varonis, a "data protection firm", on NATO's recognition of Cyber War-space:
"This is a welcome, if long overdue, recognition that cyber warfare is in fact an important and lethal domain. We would urge NATO and participating governments, as well as their technology providers, to take a modern approach that prioritises securing the data itself from unauthorised access."
Moreover, Gibson also stressed adding:
"The threat of intruders taking over control of sensitive systems and commands by gaining access through legitimate accounts is a massive concern. Protecting the physical perimeter of any network has proven to be insufficient."
However, the Co-founder of Bromium, Simon Crosby remains unsure "about NATO's ability to utilise the tools correctly". Bromium is a "start-up that tackles internet viruses and security issues". In Crosby's words:
"The organisation was founded to protect the members by, in extremis, deploying conventional non-cyber assets to effectively combat a threat on any member of the coalition. But NATO has no assets to deploy in the cyber domain."
"Each member has carefully managed its own cyber attack techniques, tools and strategies. They each know the vulnerabilities and weak spots of their foes, and all of their peers in NATO. NATO cannot deploy assets to mitigate a cyber attack – the organisation is an anachronism from the era of the cold war, and has zero capacity to act in the cyber domain".
References:
http://www.digitallook.com/