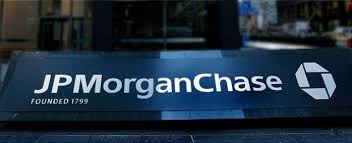 JP Morgan Chase said on Thursday that despite weakness in its global trading business, its revenue and profit were up modestly in the fourth quarter of 2015.

The earnings for the bank, America's largest, was up 10 percent from the quarter a year earlier, but down from the third quarter of 2015 with earnings of $5.4 billion, or $1.32 a share, in the fourth quarter. Analysts who were polled by Thomson Reuters had made predictions that the anticipated profits would be $1.25 a share but the results were better than the expectations of analysts.

In an era of higher regulations and relatively slow growth, the bank has aggressively pushed continuing cuts to the bank's expenses and work force which, the bank claims were the major reasons of the improvement in the results and profits.

"We're very happy with our expense story for the year," the bank's chief financial officer, Marianne Lake, said during a call with analysts on Thursday.

Shares of JPMorgan were up slightly in trading in the US.