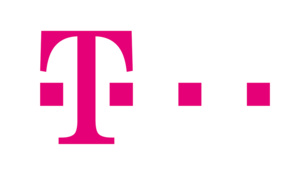 Leaving behind the collapse of the merger between T-Mobile US and Sprint Corp, Deutsche Telekom raised its 2017 outlook and reported a 3.3% gain in its third-quarter core profits.
Deutsche Telekom, Europe's biggest telecom company, has raised its 2017 adjusted earnings before interest, tax, depreciation and amortization (EBITDA) to $25.99 -$26.11 billion (22.4 to 22.5 billion euros) from 22.3 billion euros while confirming its forecast for free cash flow at 5.5 billion euros.
"Deutsche Telekom continues to post strong growth, which is why we are upgrading our forecast for the second time this year," said Tim Hoettges, Deutsche Telekom's CEO in a statement.
"This was made possible by our booming U.S. business, our strong
performance
in Germany, and the positive trends in our European subsidiaries."
Incidentally, Hoettges flew 50,000 km in seven days in a bid to save the T-Mobile US and Sprint Corp deal, only to call it off last weekend, since, (as he later recounted to staff) the synergies were not matched.
He went on to add, the $40 billion in investments T-Mobile US had made in recent years, was on the basis for a strong future growth.
On Thursday, Deutsche Telekom reported its adjusted EBITDA excluding non-recurring items, of 5.72 billion euros, above a mean forecast of 5.6 billion in a Reuters poll of analysts.
Revenues grew by 0.8% to 18.25 billion euros compared to analysts' expectation of 18.4 billion.
The company's free cash flow for this quarter was down by 1.6% to 1.87 billion euros.
References:
https://www.reuters.com