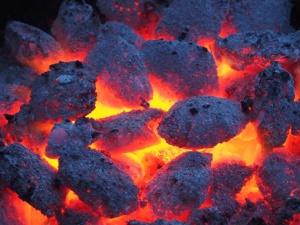 According to the Chairman of Drax, the "2025 deadline" for ending the "use of coal generation" could be beaten by the "FTSE 250" Power Company. The said statement came prior to the "general annual meeting", whereby Philip Cox informed that the power station of Drax used "6m tonnes of coal" in the year of 2015, while in the year of 2010, the same figure was approximately "10m":
"An increase in the use of sustainably sourced biomass is the fastest, safest and most affordable means by which the UK can move away from coal and support more wind and solar generating capacity in the future.
"With the right policy frameworks we could become 100% renewable through the full conversion of our three remaining coal units and we could do this well before 2025. We will continue to work closely with the government to help them reduce the UK's reliance on coal."
Cox also informed that Drax gives a lot of weight on sustainability as the company "only sources wood from countries" wherein "huge working forests" already exit, while the company provides "another market" which the "local solid-wood industries aren't using".
Additionally, Drax "never works in countries" wherein "proper" regulations aren't in place. Moreover, the company only works with suppliers after passing them through "tough screening and sustainability audits conducted by independent auditors". Drax woods never come from "officially protected" forest areas.
Cox faced a challenging year to begin his career at Drax as in the year of 2015 energy sector went through "tough" situations. Comparative figures show that underlying earnings came down to £60m from "£169m". Moreover, the company stated:
"Given the numerous challenges faced, not least the dramatic falls in commodity prices as well as the removal of the Levy Exempt Certification scheme, this was a creditable financial performance".
In fact, Drax will undergo a complete transformation to become "a predominantly biomass-powered generator this year".
References:
http://www.digitallook.com/