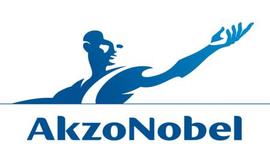 Dutch paint maker Akzo Nobel has hired Maarten de Vries as its new chief financial officer.
Incidentally, the dutch maker had earlier rejected a 23 billion pounds (26 billion euro) takeover from U.S. rival PPG Industries in 2016.
Maarten de Vries had joined Intertrust only at the beginning of this year. He will now join to Akzo on January 1 2018 and will replace its former CFO Maelys Castella, who stepped down 11 days ago due to an illness.
The development underlines dramatic changes at the management level at both companies, each of which has issued a profit warning since July.
De Vries's appointment comes in the wake of Ton Buechner, Akzo Nobel's former CEO leaving the company citing health reasons in July; Antony Burgmans, Nobel's Chairman has also promised to leave the company when his term comes to an end in April 2018.
Under the leadership of Buechner and Burgmans, Akzo Nobel fended off an takeover bid by PPG which albeit pleased Dutch politicians and employees it however outraged its foreign investor base.
On September 9, Nobel issued a profit guidance warning saying it would miss its 2017 financial targets; at the same time it also announced Castella's departure from the company.
As for
Intertrust
, which provides trust office management and regulatory compliance services, De Vries' departure follows the announcement by long-term CEO David de Buck that he will not seek a reappointment.
De Buck's decision came after it issued a profit warning in July which sent its shares on a downward slope.
In August, during its second quarters earnings presentation, Intertrust stated it had put a freeze on M&A activity until it could fully integrate an earlier acquisition and launched a review of its "capital structure."
As per Marieke Palstra, Intertrust's spokeswoman, De Vries' departure was because of a personal nature, e.g taking up an opportunity to leave a smaller company for a Dutch blue chip.
"Nothing has changed." since the company's August update, she said.
Intertrust is on the lookout for a new CEO and CFO.
While Akzo shares were down by 0.2% to 78.51 euros, Intertrust's shares slipped by 3% to 13.75 euros by 0720 GMT.
References:
http://uk.reuters.com