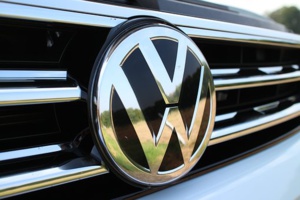 On Monday, antitrust officials from the European Union widened their investigation of alleged collusion between Germany's top carmakers with Daimler and Volkswagen becoming the latest targets for inspections.
In July, the EU's competition watchdog had stated it was investigating an alleged cartel among Germany's top automakers on suspicion they conspired to fix the prices in diesel cars and other technologies over decades.
Last week, Daimler had claimed
whistleblower status
to avoid fines.
On Monday, Volkswagen said investigators had not only examined documents at its headquarters in Wolfsburg but also in the southern German city of Ingolstadt at its Audi's offices.
"The inspections are related to Commission concerns that several German car manufacturers may have violated EU antitrust rules that prohibit cartels and restrictive business practices," said the European Commission in a statement.
Last Friday, BMW had said Brussels-based investigators had searched its headquarters as part of an inspection. The company is assisting the Commission in its work.
References:
reuters.com