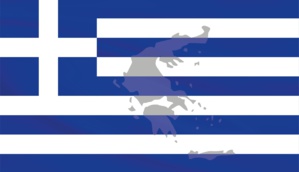 The performance of Greek economy had an upward movement in the "second quarter", while the expansion at "0.2 percent" was slower than previous estimation. The economic growth lag was caused by the "weaker consumer spending and net exports", revealed ELSTAT's "provision figures".
An earlier estimate of ELSAT predicted a GDP growth of "0.3 percent in April-to-June from the previous three months", while the economy "contracted" by "0.2 percent" from the period of January to March. Platon Monokroussos, an economist at Eurobank said:
"We had a downward revision but it is encouraging that GDP recorded positive growth on a quarterly basis".
"Overall, a milder than initially expected contraction in the first half points to a full year GDP decline of close to 0.5 percent or slightly better."
On Monday, the 29
th
of August 2016, Greece's economy of "176 billion euro" shrank by "0.9 percent on an annual basis in the second quarter", whereby marking "more than a flash estimate of -0.7 percent". According to Reuters:
"The European Commission and the Greek central bank project a 0.3 percent economic contraction in 2016 while the OECD sees a milder 0.2 percent decline. Rating agencies Moody's and S&P are more pessimistic, expecting the economy to shrink 0.7 percent and 1.0 percent respectively".
Moreover, the European Union views the same rebounding by "by 2.7 percent" in the year of 2017. A closer look at GDP components revealed that "year-on-year decline in economic output" has been caused by a "further weakening of private consumption", added by a slight "negative contribution" coming from the net export sector. Furthermore, consumption also fell by "0.1 percent in the second quarter", while pushing up the "gross capital formation" by "1.0 percent". Exports fell by another "1.0 percent" and the import sector took a dip of "0.4 percent". On and all, gross capital formation showed a record of "positive quarterly growth" by "1.0 percent".
In words of Nikos Magginas, an economist at National Bank:
"This (capital formation) was boosted by transport equipment, weapon systems and public construction".
"Despite the revision, the figures are in line with expectations for a recovery in the second half of the year, unless there is a further slump in private consumption."
References:
http://www.reuters.com/