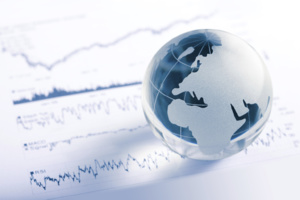 Washington – 27 October 2015 – On Tuesday, the 3
rd
of November 2015, three economists from three different firms will be delivering their "midyear economic forecast" in a collaborative manner.
The trio involved in this announcement will be Anirban Basu, the chief economist of "Associated Builders and Contractors" in short ABC, Kermit Baker, the chief economist of "American Institute of Architects" in short AIA and the chief economist, David Crowe at the "National Association of Home Builders" or the NAHB.
As per BusinessWire the forecast that will be provided by the three economists in collaboration will be showing the economic outlook in a unique manner whereby they will combine the analysis of the leading experts of today along with "backward-looking economic indicators" from various sectors present in the "construction industry". The sectors that will be covered in the forecast will include:
"AIA's latest Architecture Billings Index (ABI) and Construction Consensus Forecast, the NAHB/Wells Fargo Housing Market Index (HMI) and ABC's Construction Confidence Index (CCI)".
Respective economists representing their firms will talk about their forecast for the year of 2016. Subsequently, a media question and answer session will take place.
A webcast of the said forecast event will be released on the net, while any media channels that wish to cover the event will require prior registration made online. Likewise:
"Media registered by the morning of Nov. 2 will receive an embargoed slide deck at 9:00 a.m. on Nov. 3".
References:
www.businesswire.com