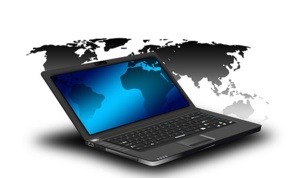 Musing over the issues of "protectionist" along with the "anti-China stance" of President Trump, the People's Daily, which is an "overseas edition of the state", reported that the trade conflicts that is shaping up between the U.S. and China would cause damage to either of them.
The commentary in the newspaper went like this:
"If a trade war developed between the two countries, both China and the U.S. would be negatively impacted".
"In the end neither side would win, it would bring harm to other countries and that harm would be brought to others without benefits to the U.S. or China."
Moreover, the article also noted that being the major countries in the global "supply chains and value chains" means that the fight between them would leave its effect on several other countries. The Head of the "Research Center for Regional Cooperation under China's Ministry of Commerce", Zhang Jianping, points out:
"At present, China and the U.S. are bound together by trade, investment, finance and other spheres".
"As the two largest economies in the world, maintaining positive trade relations is beneficial both to China and the U.S. and also the global economy."
References:
http://www.reuters.com/