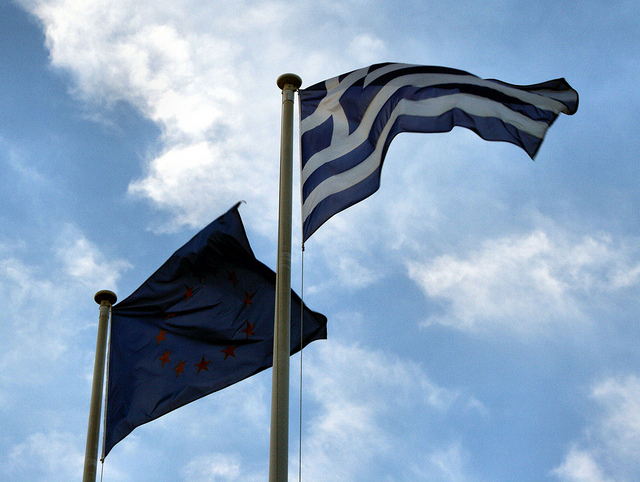 The finance ministers part of the Eurozone negotiations with Greece plan to not set any more deadlines for Greece to come up with reforms to get more funding.

The ministers have come to this resolution as the past few deadlines have led to e fallout in negotiations. While Greece is quickly running out of cash, the country had pledged to its partners in February that by the end of April it would agree with creditors on a comprehensive list of reforms to get 7.2 billion euros (5.17 billion pounds) remaining from its bailout.

Fears backed by contradictory statements from the Greece government on the repayment debacle had been simmering on for last few weeks. The country's coffers are fast running empty and its lenders from euro zone and International Monetary Fund have frozen bailout aid. The lenders are looking to reach fresh agreements with the new Left government in Greece on reform packages.

While the country's interior minister indicated this week that the country would emphasize wages and pensions over the almost 450 million-euro ($490 million) payment to the IMF, the government made opposing remarks. The Euro Zone officials scurried when they heard that the payback would not happen and were worried that the country would run out of money on April 9.

The present situation in Greece is particularly interesting as its neighbors have expressed that a Greek exit from Euro Zone should no longer be opted out if the country misses its payment. Reform packages are also being emphasized by the Euro Zone member countries as they grow impatient with no solution and agreement in the hindsight. The country has not seen any bailout funds since last year August and has been borrowing from state entities.

Announcement of reform package at least will allow Athens to unlock remaining aid of 7.2 billion euros, part of the EU and IMF bailout and will potentially return 1.9 billion euros in profits made by the European Central Bank on Greek bonds.

Meanwhile, the markets are also bracing up for the Greek tragedy being played out between Athens and the Eurozone officials.