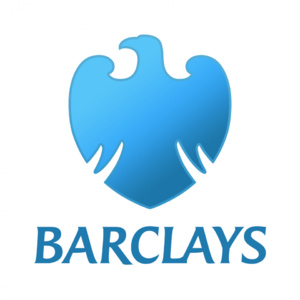 Barclays' payment transaction made in the year of 2008 during an "emergency fundraising" coursing has again come under the investigative scrutiny of "Britain's markets watchdog", whereby the latter resumed its inquiry after examining "new evidence" wherein it reconsidered "a 50 million-pound ($62 million) fine" which was imposed in the year of 2013.
Two information sources who were in the knowledge of the situation reported that the F.C.A., or the "Financial Services Authority", is casting a fresh glance into the case after a period of four years when Barclays was accused of being "reckless" for it did not disclose "all its fees and arrangements with Qatari investors". Moreover, Reuters added:
"A disclosure of new documentary evidence has prompted the bank to launch a fresh round of interviews, one of the sources said on Thursday. No further details were immediately available".
The said move has been accounted under a "separate criminal investigation" carried out by S.F.O, or the "Serious Fraud Office", delving into the "multi-billion pound" fundraising that took place back in the year of 2008, allowing Barclays to evade a "state bailout at the height of the credit crisis". It is thought that the case is drawing nearing its conclusion.
According to the 2008's statement of F.C.A, there was a failure on Barclays part to "disclose payments of 322 million pounds" which was given to Qatari investors as "advisory fees" and F.C.A. had intentions of imposing a fifty million pounds' fine on Barclays. While, Barclays seem to be ready for contesting the findings that remained on hold as the "outcome of the SFO investigation" was waited.
Recently, the bank has submitted "fresh documents" to the investigators which it had earlier "claimed" to be "confidential" of being under the protection of "legal professional privilege". Moreover, neither F.C.A. nor Barclays were ready to comment on the same. According to Reuters:
"The FCA's case centers in part on whether the bank adequately disclosed the so-called advisory services agreements to Qatari investors."
References:
http://www.reuters.com