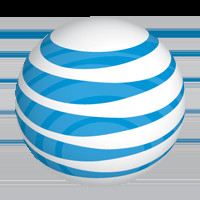 AT&T Inc. informed that the company could avoid a "powerful telecommunications regulator" during its Time Warner Inc. acquisition, which will be valued at "$85.4 billion" for which the AT&T has all planned out.
While, Time Warner reported that it does not have any plans of transferring any "Federal Communications Commission licenses to AT&T", as a result of which it may not altogether require to seek any "FCC approval", as only "the consent of the U.S. Justice Department" should be sufficient.
According to analysts FCC could be avoided if AT&T unloads a "Time Warner broadcast station". Even though Time Warner has a strong footing in the media world, the company only has one "FCC-regulated broadcast station", located in Atlanta. However, it also holds other "more minor FCC licenses".
In the filing Time Warner said that it figures the company "will not need to transfer any of its FCC licenses to AT&T in order to continue to conduct its business operations after the closing".
However, there are other hurdles in the way of successfully materialising the said deal, for example the U.S. President elect Donald Trump does not support the said merger. The shareholders of Time Warner are scheduled to meet on the 15
th
of February 2017 for taking a final call on the deal.
Moreover, Reuters report that:
"The Justice Department has to prove a proposed deal harms competition in order to block it. But the FCC has broad leeway to block a merger it deems is not in the "public interest" and can impose additional conditions".
Both the companies had filed a "premerger notification with the Justice Department" on the 4
th
of November. However, the Justice Department issued "a second information request" on the 8
th
of December.
According AT&T one benefit from the Time Warner acquisition deal is that the latter is "lightly regulated compared to much of AT&T's existing operations."
References:
http://www.reuters.com/