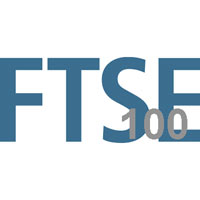 Among other index, the FTSE 100 recently exhibited poor performances which were at the verge of sinking, while Standard Chartered was counted in with the "top performers" for the investors agreed on its "ongoing turnaround".
Even though the company saw a fifty nine percent profit drop earlier this week, while "commodity prices, volatility in Chinese markets and weak emerging market sentiment" continued to be depressing, the investors were "pleased" to see a drop in "loan impairments". In a comment the Head of Equity Research at Steve Clayton, Hargreaves Lansdown, said:
"If the bank can hit the 10% return on equity target, and pay out half of earnings as a dividend, then an attractive yield may one day be possible, given the shares are trading far below book value. However, getting there will be easier said than done".
Moreover, BP also did well in the latter half of the day after losing a "$485m" in the first quarter. As per the firm, the low prices of oil were cause of its bleak performance; although the Chief Executive at BP, Bob Dudley thinks:
"Market fundamentals continue to suggest that the combination of robust demand and weak supply growth will move global oil markets closer into balance by the end of the year".
AstraZeneca faced a lot of "pressure" following its attempt of spreading "a double whammy of positive news", for prior to the market's opening, the company announced that "the US Food and Drug Administration had approved its Bevespi Aerosphere inhalation aerosol for treating patients with chronic obstructive pulmonary disease". Digitallook explains:
"The product - glycopyrrolate and formoterol fumarate - is used for the long-term, maintenance treatment of airflow obstruction in patients with COPD, including chronic bronchitis and/or emphysema".
However, later on AstraZeneca informed that Ironwood Pharmaceuticals were buying the U.S. Market Rights for "a newly-approved gout drug - Zurampic, or lesinurad". The deal struck between both the companies enables Ironwood to "sell both Zurampic to treat high levels of uric acid in the blood of gout patients, and a fixed-dose combination of lesinurad and allopurinol".
References:
http://www.digitallook.com/