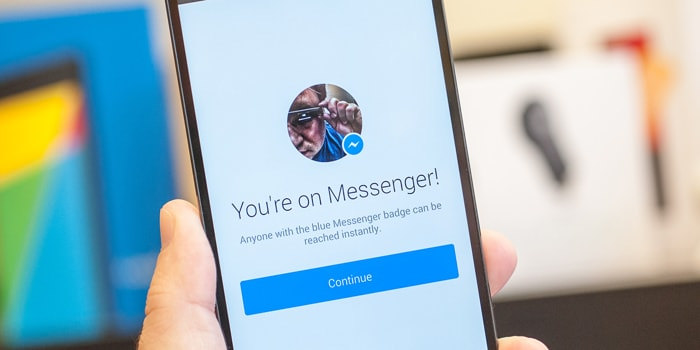 iphonedigital via flickr
Social network Facebook announced testing of encrypted messages in its Facebook Messenger. On Friday, the application starts "limited" testing of the new feature. It's called "Secret Conversations" protected by the "End-to-End Encryption", that is only available to a particular user on a particular device, according to the social network's message.

"Secret Conversations" will be offer an opportunity to set a timer to determine the length of time your messages will be visible to the recipient. Once the time is over, it will self-destruct.

Correspondence and voice calls to Messenger are now seriously protected, the report says, but there are situations where users want to learn more about securing their communications, for example when discussing health information or sending financial information accountant. Consequently, Facebook's management believes that the new feature is necessary to be introduced.

Encryption in the messenger is optional. The user himself can decide if he wants to correspond via the normal chat, or via the additionally protected. Access to the correspondence in the "Secret Conversations" cannot be obtained from all devices logged into Facebook Messenger but only one on which the chat was launched. The social network management also emphasizes that so far, "Secret Conversations" will not be available to broadcast "heavy content", such as video, GIF-animations or conducting payment transactions.

Facebook Messenger is the world's most popular instant messengers in terms of audience size. In April, the founder of the social network Mark Zuckerberg said that its average monthly audience is 900 million users. WhatsApp messenger, also owned by Facebook, in April introduced a terminal encryption of messages and voice calls to all its users.

In the spring of 2015, it was announced that the social network plans to turn into a full-fledged multi-functional Messenger platform, open for third-party application developers. In May of this year at F8 conference, Facebook representatives announced launch of the beta version of Messenger Platform. Using the platform as a basis, companies can create a chat bot that will automatically interact with clients and perform a variety of functions, including ordering goods and services.

Now, representatives of business have already launched no less than 11 thousand various chat bots within Messenger Platform. It has already gathered at least 23 thousand developers.