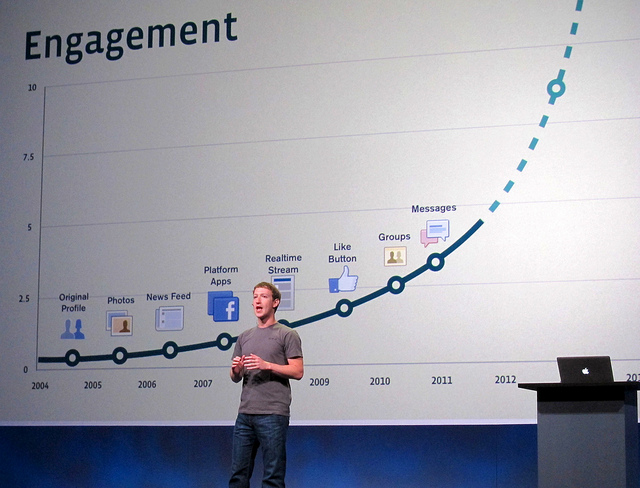 Social media giant Facebook Inc has announced a strategic partnership with nine famous publishers to host their articles on its mobile app.

The company's new move is part of an experiment that offers attractive terms for publishers, but also risks deepening their reliance on the social network for traffic.

The identified media companies include The New York Times, National Geographic, BuzzFeed, NBC, The Atlantic, The Guardian, BBC News, Spiegel and Bild. The new program called Instant Articles and it is one of a slew of measures taken by Facebook to make it a medium for news absorption. The talks between Facebook and publishers began last year.

The terms of the program allows publishers to sell ad as well in their articles and provides them with the freedom to keep all of the revenue. The excess ads can also be sold through Facebook's ad platforms, in which case the company can keep up to 70% of revenue. The company says, the so-called instant articles will load up to 10 times faster than they normally would since readers stay on Facebook rather than follow a link to another site. Facebook is also offering publishers new tools to showcase their work, including interactive maps and the ability to post high-resolution photos that readers can zoom into and view from any angle.

According to a blog post on Facebook, the company's chief product officer announced that Instant Articles will let publishers "deliver fast, interactive articles while maintaining control of their content and business models." The social networking company will also let the news companies track data and traffic through comScore and other analytics tools.

Facebook is at an added advantage as the company currently has double the user engagement of other social networks. The company even outranked Google as the leading referrer of traffic to news sites. Some sites say Facebook accounts for as much as 70% of their traffic.

Many publishers hope Facebook can help them better tap into the fast-growing mobile advertising market. The speed and the interactive design of app-based news has allowed Facebook to better place it as a lucrative platform for publishers.

Meanwhile, the company is also trying to be the next Craigslist by testing out a new option in news feed that shows a unified view of items on sale across user groups and adds the ability to search public groups. The new 'all sales groups' option shows items available for purchase across all groups a user belongs to, providing a unified overview of what's for sale. It also provides a search engine — which only partially functions right now — that provides the ability to search for items across public groups and filter results based on a category.