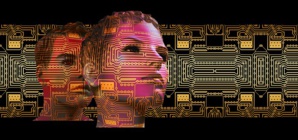 With China wanting to expand its ubiquitous CCTV surveillance network, many domestic and foreign investors are channeling huge sums of money into technology startups, including SenseTime Group, DeepGlint, Face++, that specialise in facial recognition software.
Facial recognition technology can help identify individuals by measuring major elements of the human faces, such as the distance between the eyes and the curve of the cheekbones.
Thanks to artificial intelligence (AI) software, the technology can help identify and track those whose profile match a database of photographs. The technology is used for securing homes, workplaces, ATM machines, payment systems at stores and restaurants.
According to IHS Markit, in 2016 the video surveillance industry in China was pegged at $6.4 billion – the largest in the world. This market is set to grow at an compounded annual rate of 12.4% through 2021. In comparison, the US market, estimated to be worth $2.9 billion is set to grow by 0.7% a year.
This supercharged growth in China has given rise to concerns on dissidents and activists under President Xi Jinping. Facial recognition technology in combination with the ability to track and monitor phone signals, electronic payments and internet traffic is a potent formula for a near dictatorial regime.
This however hasn't deterred investors, including the Chinese arm of Sequoia Capital, one of Silicon Valley's well known venture capital firms.
As per the Hong Kong-based SenseTime Group, the producer of deep-learning based software for facial recognition, autonomous driving and video analyses, it had "attracted lots of interest" in its latest financing round..
According to sources familiar with the firm's plans it intends to raise about $500 million.
SenseTime, which has various police departments across China as its major clients, has decided to collaborate with China's CDH Investments to raise around $450 million which it plans on channelling into artificial intelligence technologies, said two sources with knowledge of the matter.
Face ++, also known as
Megvii
. Which is China's biggest facial recognition firm, has raised $460 million in its latest capital raising. These additional funds will be invested to expand Megvii's business which is currently software driven to one which will be built-into the hardware.
According to Xie Yinan, Face++'s marketing and public relations director, the company is developing more products with built-in AI, including smart surveillance cameras that can capture faces better and faster.
"We want to enhance these 'eyes of the city' and make them intelligent," said Xie "So that 'footage of the city' become 'data about the city',".
According to Xie, with Face++'s technology behind China's Alipay's "scan-your-face-to-pay" function, more than 3,000 fugitives have been caught by the police.
"It's just like in the films. The police no longer need to manually look for someone from thousands in the camera. The video network automatically detects and alerts them to situations so that greatly enhances their efficiency," said Xie.
References:
https://www.reuters.com