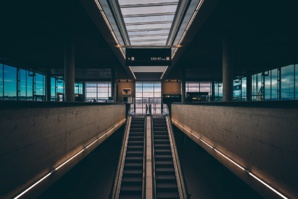 The CAPA Centre for Aviation finds the airport of Vancouver to be the best in the world for the year of 2016, even though some may not find it their "favourite place to hang out".
CAPA attributed the above mentioned award to an airport which the committee considers as the "biggest standout" from the strategic point of view as well as in the contribution for advancing the international aviation progress.
The Vancouver airport or the YVR saw an increment of five percent in its passenger traffic in the year of 2015, whereby totalling upto "20.3 million" travellers flying in and out of YVR.
However, as per the airport's expectation, in the year of 2016, there was to be an increment in the passenger traffic to take the total number to "23 million".
The recognition of CAPA to YVR took into consideration, the airport's "unique governance structure with a community-based, not-for-profit airport authority that reinvests all profits back into airport operations and development."
On the other hand, the Changi airport of Singapore bagged the same four times, for the years of "2003, 2006, 2008 and 2011".
References:
http://www.cbc.ca/