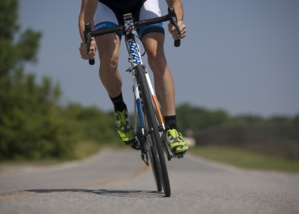 Ben Gruber informs Reuters that new kind of wheels have been developed that "converts any bicycle into an electric vehicle". The team of Michael Burtov at GeoOrbital, a tech start-up invented a kind of bicycle wheels which have "all the major components of an electric vehicle" including "a 500 watt motor, battery and a suit of electronics".
All the above mentioned components are arranged in a manner so as to fit into the "radial of a wheel made out of high density foam to avoid a flat". In the words of the C.E.O cum the founder of GeoOrbital, Michael Burtov:
"What the unique thing about this wheel is that we rearranged it. We kind of re-imagined how we put these things together. Were as normally you would have a battery in one place and motor in another place and a wheel in a third place, and then you would have all of the electronics sprinkled all over the place, we just put it in one package."
The said package can actually be turned into wheel for virtually attaching the to any bicycle which would get transformed into "an electric bike" capable of accelerating at "20 miles per hour in 6 seconds". Without pedalling the wheel's range comes to twenty miles while with a little bit of the rider's involvement it can even reach fifty miles. Moreover, Burtov adds:
"It's not a more efficient system it's just a more practical and applicable system. It's a system that to the user as a product is more efficient."
Following a period of two years wherein the company built five prototypes, it recently carried out "a Kickstarter campaign" wherein it raised about "1.2 million dollars at a record setting pace".
References:
http://www.reuters.com/