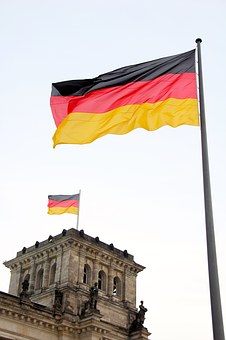 The Minister of Economic Affairs & Energy of Germany, stated that the country is not willing to sign any "joint statement" on "China's Belt and Road forum" unless the pact comes with a guaranteed "free trade and fair competition".
Brigitte Zypries was noted in the forum of leaders coming from twenty nine different countries, while a "communique" could soon be "expected to be published". In a briefing, Zypries said:
"If these demands are not met, then we cannot sign. We'll see what happens tomorrow".
While, the draft version of the communique was supportive of "upholding the rules-based, transparent, non-discriminatory, open and inclusive multilateral trading system with the WTO at its core".
However, some of the western diplomats seem uneasy about the plan as well as the summit, for they see it as China's attempt in promoting "Chinese influence globally", while the issues on "transparency and access for foreign firms" of the said scheme are yet other aspects that add to the diplomats' concerns.
On the other hand, the President of China, Xi Jinping, has been advertising "his ambitious Silk Road plan" ever since its launch in the year of 2013. He hold the same as a "new way" for boosting "global development" that would expand and strengthen the bonds between "Asia, Africa, Europe and beyond", while billions of dollars have to be investment in the infrastructure to support the initiative is yet another thing.
Nevertheless, Zypries, on behalf of Germany, demanded "greater transparency in tenders", along with strong obedience to "international standards" so as to create a "level playing field for all companies and countries involved". In her words:
"Germany does want to take part (in the initiative), but tenders need to be open to everyone. Only then will German companies take part".
"It must also be clear what is actually going to be built. At this point, it's not clear."
The restriction put in place by China on foreign companies to purchase or invest in Chinese assets are turning into a problem for its Silk Road plan initiative, as Germany opposes the same strongly. In fact, Reuters brings forwards the favouritism by adding:
"German companies, particularly those in the automotive and pharmaceutical sectors, often complain they are forced into joint ventures in order to gain a foothold in China's lucrative market, while Chinese companies are able to operate abroad".
While, Zypries maintains her objection about the discrimination:
"We want German companies to be able to operate in China in the same way Chinese companies can in Germany".
"(But) there is still no clear timetable for dismantling the restrictions."
References:
http://www.reuters.com